Strengthening Resilience in Arid and Semi-arid Lowlands in Africa

Enhancing drought resilience and boosting overall development in the lowlands
Enhancing drought resilience and boosting overall development in the lowlands of Ethiopia is a key area of action in which the Deutsche Gesellschaft für Internationale Zusammenarbeit (GIZ) GmbH and KfW Development Bank are supporting the Ethiopian Government.
This website showcases tested and successful approaches developed for the lowlands, in natural resource management, fodder and food production, and access to water. Much of this emanates from GIZ/KfW supported programmes in the region. However, also highlighted are promising approaches and solutions originating in other programmes.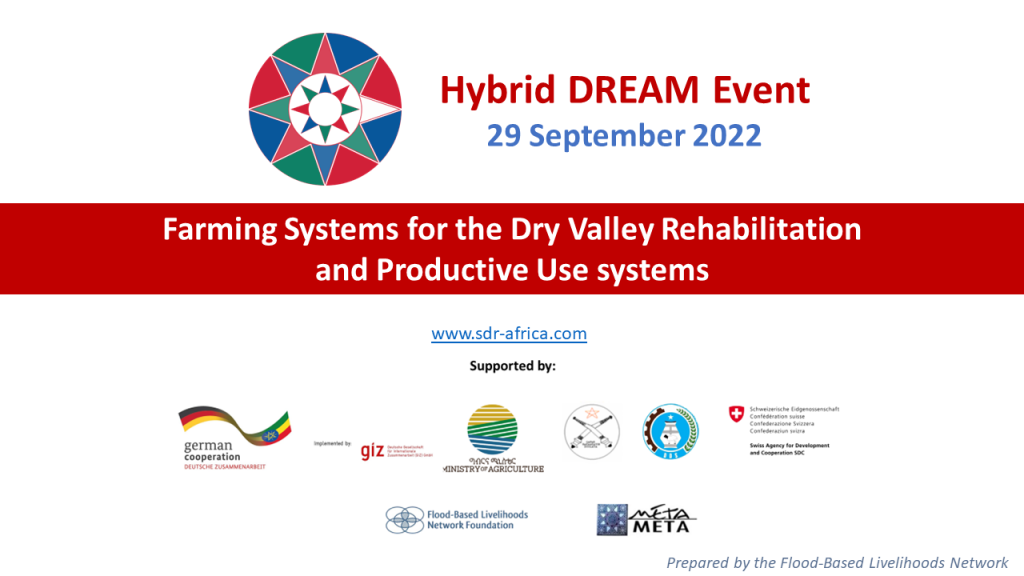 Hybrid DREAM Event – 29 September 2022
The Hybrid DREAM Event took place on 29 September 2022 and focussed on 'Farming Systems for the Dry Valley Rehabilitation and Productive Use systems'.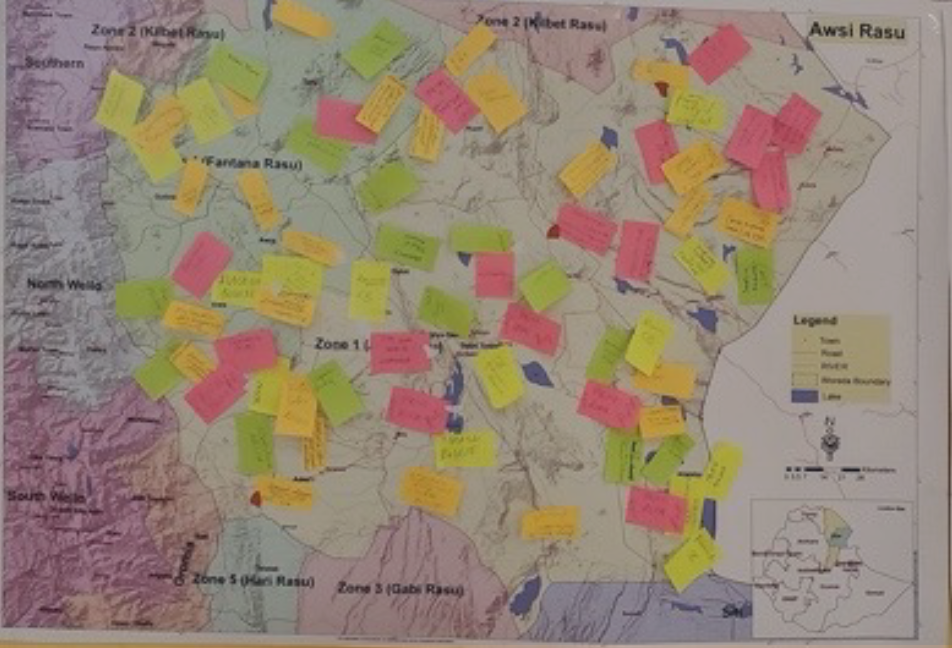 Hybrid DREAM Event - 21 June 2022
The HybridDREAM Event took place on 21st June 2022 and focussed on 'Mapping development interventions in the lowlands: supporting coordination at woreda level'.
Resources
This page contains various resources around the developments of the Lowlands. There are conference proceedings, policy documents, extension materials, video's and many more resources.
Do you have a resource available that can be included, please share it with us through: dream-asal.conference@metameta.nl.
About the Ethio-German Cooperation in the Ethiopian Lowlands
Since 2008, the Ethiopian Government has been working to address the challenges presented by degradation of rural agricultural land as part of its national Sustainable Land Programme (SLMP). With greater emphasis being placed on increasing economic effectiveness and incomes, the focus is now shifting not only to investment in large-scale soil rehabilitation but also to boosting production and building the capacity of public systems. Read more >
About the Deutsche Gesellschaft für Internationale Zusammenarbeit (GIZ)
The 'German contribution to technical services in the field of international development cooperation is the 'Deutsche Gesellschaft für Internationale Zusammenarbeit' (GIZ), headquartered in Bonn and Eschborn. GIZ implements technical cooperation projects of German Federal Ministries, with Federal Ministry for Economic Cooperation and Development (BMZ) as a main commissioning party. Read more >